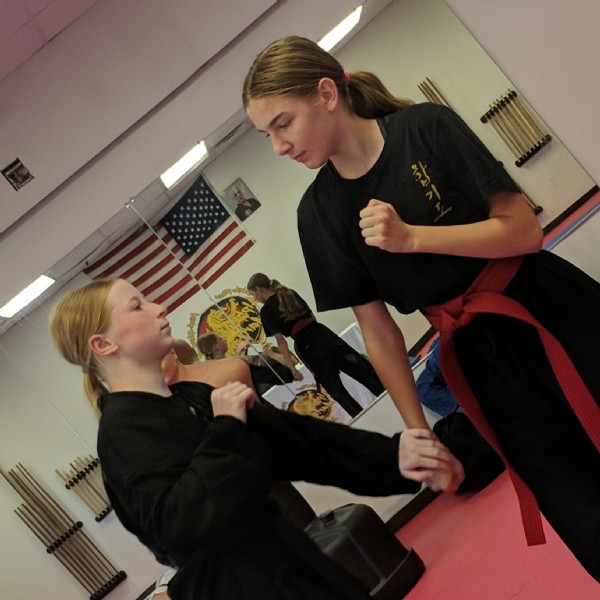 Please join us in celebrating Norah Herrera's incredible journey as she achieved the impressive milestone of being promoted to a 2nd Degree Black Belt on August 20, 2023. From her very first steps into the world of Combat Hapkido at Alpha Omega Martial Arts in 2016, Norah's dedication and passion have shone brightly.
Picture this: a determined student, attending classes at the Wahoo Civic Center, where the journey began under the guidance of then Master Rowe. It was here that the roots of Norah's martial arts story were planted. From those early days, she has not only been an extraordinary student but a true embodiment of commitment. For seven years, week after week, season after season, Norah has devoted herself to her practice, displaying an unwavering perseverance that is truly inspiring.
Her achievements are remarkable: a shining star at the Cornhusker State Games, claiming numerous gold and silver medals across various categories including empty hand forms, weapons forms, and free sparring. What some might consider the pinnacle of her hard work was reached in August 2022 when she earned her 1st Degree Black Belt. But Norah didn't stop there; she continued her journey with the same zeal, eager to expand her knowledge and mastery. In March 2023 Norah was recognized for her outstanding commitment and dedication with an award presentation from the U.S. Kido Federation at their Hall of Fame Baquet.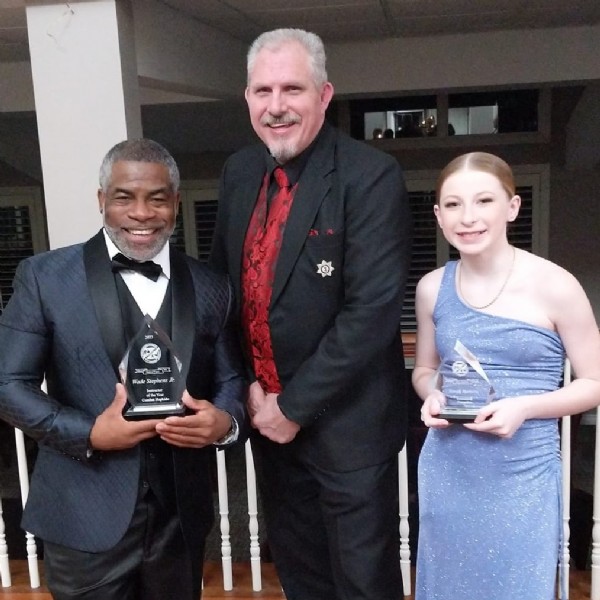 As she continues to ascend the ranks, Norah's journey is set to take an exciting turn. With her sights set on a 3rd Degree Black Belt, she is about to embark on a new chapter: instructor development training. This training isn't just about techniques and forms; it's a comprehensive exploration of teaching and learning dynamics, motivation, and student assessment. It's about transforming into not just a practitioner, but a mentor.
What's more, Norah will be stepping into the role of an assistant instructor at Alpha Omega Martial Arts. Specifically, she will be lending her expertise to the Go Ninja FX and Hapkido Classes on Tuesdays. This is your chance to witness Norah's passion firsthand, to congratulate her on her remarkable journey, and to be a part of her contagious enthusiasm.
In celebrating Norah Herrera's promotion, we're not just acknowledging her achievements. We're acknowledging the power of dedication, the beauty of perseverance, and the limitless potential that comes from following one's passion. So come on out, come be a part of this momentous occasion, and experience the vibrant energy that Norah brings to the world of martial arts.